Oil and Gas Jobs For Freshers: The oil and gas sector forms one of the largest producers of sources and revenue in the global structure of the economy. In terms of profit, the global oil and gas industry generates billions of profit and contributes for expansion and development. There are major companies in the world that produce, refine and export oil and gas to other nations. Around the world, the Middle East, Americas, Europe, Asia and Africa have the largest sources for oil and gas production. Such as oil wells, deep oil fields and natural gas fields. For years and years, oil and gas has been a major dependable factor for domestic and non-domestic purposes.
Oil and gas firms operate within the three segments of upstream, midstream and downstream. Many of such companies are situated in UAE, Saudi Arabia, Qatar, Kuwait, Oman, Bahrain, Singapore, Malaysia, Canada and Australia. The upstream focuses on exploration and production of oil and gas, search for global reservoirs of raw materials and conduct drilling to extract such materials. Midstream deals with transportation of extracted raw materials to refineries such as shipping, pipelines, trucking and storing. The downstream consists of refineries functioning the removal of impurities and converting oil and gas for the usage of the general public.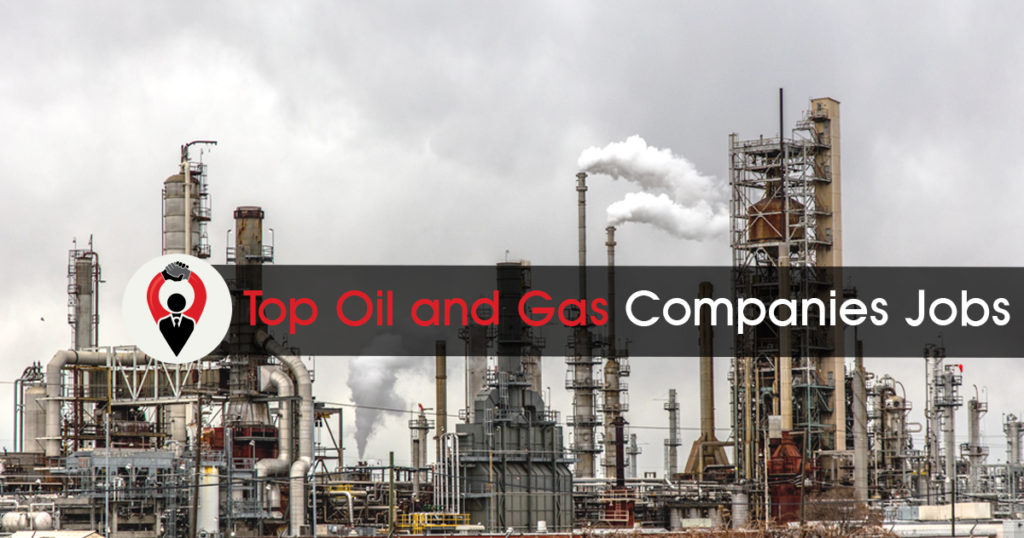 Oil and Gas Jobs For Freshers – Apply Top Oil and Gas Companies Jobs in Worldwide
Oil and gas sector will require more workforce in the coming years and as well as in the future for supporting this industry. Following are the list of recruitments in the major oil and gas firms of the world. Upon clicking the respective links will guide to the section of job application procedures of the specific firm.
| | | |
| --- | --- | --- |
| Company Name | Location | Action |
| ADNOC – Abu Dhabi National Oil Company | Abu Dhabi, UAE | Apply |
| Saudi Aramco | Saudi Arabia | Apply |
| NPCC Abu Dhabi | Abu Dhabi, UAE | Apply |
| Kuwait Oil Company | Kuwait | Apply |
| Qatargas | Qatar | Apply |
| Qatar Petroleum | Qatar | Apply |
| QAFCO Qatar | Qatar | Apply |
| Bahrain Petroleum Company – Bapco | Bahrain | Apply |
| ADCO Abu Dhabi – ADNOC Onshore | Abu Dhabi, UAE | Apply |
| Petrofac | UAE & Other | Apply |
| ENOC | UAE | Apply |
| Petroleum Development Oman (PDO) | Oman | Apply |
| Emdad Abu Dhabi | Abu Dhabi, UAE | Apply |
| Mubadala Petroleum | Multiple Location | Apply |
| Dragon Oil | UAE & Other | Apply |
| Fugro Energy | Multiple Location | Apply |
| Orpic Oman | Oman | Apply |
| Yasref | Saudi Arabia | Apply |
| Samref Saudi Arabia | Saudi Arabia | Apply |
| SASREF | Saudi Arabia | Apply |
| SPIE Oil and Gas Services | Middle East | Apply |
| Diamond Offshore | USA | Apply |
| Transocean – Offshore Drilling | USA | Apply |
| British Gas | USA & Canada | Apply |
| Wood Group | Worldwide | Apply |
| Caltex | Australia | Apply |
| McDermott | Worldwide | Apply |
| Occidental Petroleum (Oxy) | USA | Apply |
| TechnipFMC | Worldwide | Apply |
| Canadian Natural Resources – CNRL | Canada | Apply |
| Eni Oil & Gas | Worldwide | Apply |
| Tasnee Petrochemical | Saudi Arabia | Apply |
| Husky Energy | Canada & USA | Apply |
| Petro Rabigh | Saudi Arabia | Apply |
| Weatherford | Worldwide | Apply |
| SBM Offshore | Worldwide | Apply |
| Dolphin Energy Qatar | Qatar | Apply |
| Hyundai Engineering & Construction | Multiple Location | Apply |
| Valero | USA & Canada | Apply |
| Brunel | Worldwide | Apply |
| Shell Global | Worldwide | Apply |
| Baker Hughes | Worldwide | Apply |
| GS Engineering & Construction | Worldwide | Apply |
| IGNITE | Middle East | Apply |
| Total | Worldwide | Apply |
| British Petroleum – BP | Worldwide | Apply |
| Emirates Petroleum Drilling | UAE | Apply |
| Seadrill | Worldwide | Apply |
| Nabors Drilling | USA & Other Location | Apply |
| ConocoPhillips | Multiple Location | Apply |
| Adgeco Group | Abu Dhabi, UAE | Apply |
| Halliburton | Middle East & Other | Apply |
| Saipem | Worldwide | Apply |
| TAQA | Multiple Location | Apply |
| U Energy Central Gas | Abu Dhabi, UAE | Apply |
| Sergas Oil & Gas Group | UAE & Other | Apply |
| Petronas | Malaysia | Apply |
| Crescent Petroleum | UAE & Other Location | Apply |
| Singapore Petroleum Company (SPC) | Singapore | Apply |
| Daleel Petroleum LLC | Oman | Apply |
| PDO Oman | Oman | Apply |