Sabic Jobs and Careers 2022: Saudi basic industries corporation, also known as SABIC was established in 1976 by its parent company Saudi Aramco. The SABIC headquarters is located in Riyadh, Saudi Arabia with multi industrial operations in Al–Jubail Industrial City on the Arabian Gulf and Yanbu situated on the Red Sea. Major business units of SABIC include polymers, specialties, chemicals, agri-nutrients, metals, ebusiness and other services. SABIC products are widely used in the sectors of industries, agriculture, automotive, building and construction, consumer, electrical and electronics, healthcare, mass transportation and packaging. SABIC has international branches in the Middle East, Asia, Africa, America and Europe.
SABIC is the second largest company in Saudi Arabia and in the Middle East. Currently, SABIC is known as the world's largest producer of ethylene glycol, polyethylene, polypropylene and methyl tert-butyl ether.
Careers at Sabic Company Saudi Arabia & USA
| | |
| --- | --- |
| Company / Organization | SABIC |
| Industry | Chemicals |
| Qualification | Degree / Master Degree |
| Job Location | USA, India & Other |
| Experience | Mandaotry |
| Salary | Not Specified |
| Nationality | Any Nation |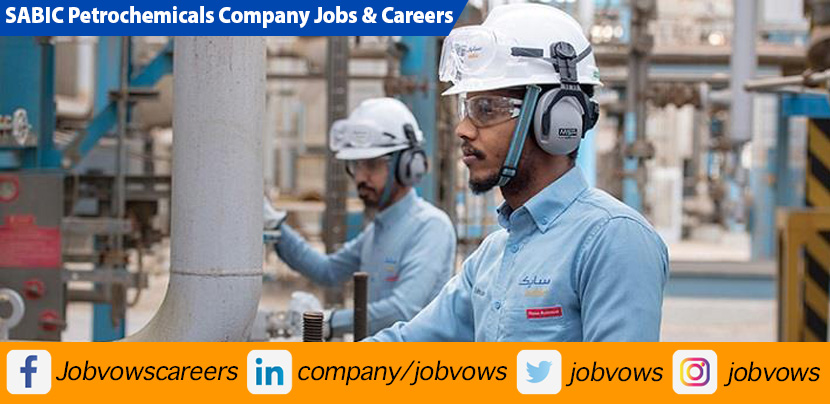 How to Apply Jobs in Sabic?
Candidates can only apply through online mode
Candidates must have a valid email ID to process the application and sign up
It is mandatory that the candidates must upload their updated resume online
Click on the "Apply Now" button below. The website will guide the candidate to fill up the necessary professional and personal details
Once the process of job application is complete, candidates will receive a notification email of the same.
Updated Job Vacancies in Sabic USA & India
| | | |
| --- | --- | --- |
| Positions | Location | Action |
| Staff Scientist, (APAC) | India | Apply Now |
| Manager, Demand and Supply Planning | India | Apply Now |
| Sr. Buyer, Procurement, Site Baroda | India | Apply Now |
| STM, MFG, COMPD, IN SPE | India | Apply Now |
| Sr. Manager, India Assets Management | India | Apply Now |
| Sr. Scientist | India | Apply Now |
| Analyst, Log INS, GSC Solids, ROA | India | Apply Now |
| Senior Analsyt, HR Ops STC-B | India | Apply Now |
| Manager, Planning PP/PE, GSC Solids, | India | Apply Now |
| Engineer, Process Safety | USA | Apply Now |
| Sr. Analyst, Ocean Logistics | USA | Apply Now |
| Sales Account Manager, AME | USA | Apply Now |
| Applied Data Scientist | USA | Apply Now |
| Sr. Manager, Product Management | USA | Apply Now |
| Sr. Engineer, Project Manager | USA | Apply Now |
| Specialist, Environmental & Safety | USA | Apply Now |
| I/E Technician | USA | Apply Now |
| Engineer, Process Control | USA | Apply Now |
| Application Design & Simulations Specialist | USA | Apply Now |
| Engineer, Process Engineering | USA | Apply Now |
| Sr Engineer, PM MTV Site | USA | Apply Now |
| Representative, Customer Service | USA | Apply Now |
| Specialist, PAEI Category, Global Indire | USA | Apply Now |
| Engineering Co-Op | USA | Apply Now |
| University Recruiter | USA | Apply Now |
| Sr. Process Engineer | USA | Apply Now |
| Polymer Application Developer | USA | Apply Now |
| Compounding Operations Engineer | USA | Apply Now |
| Sr. Mgr, Site Process Engineering | USA | Apply Now |
| Manager, Raw Materials | USA | Apply Now |
| Sr. Analyst, Logistics SCM AME SPE | USA | Apply Now |
| Operator | USA | Apply Now |
| Engineer, Asset Reliability | USA | Apply Now |
| Sr. Engineer, PSM | USA | Apply Now |
You may also like to apply,
Disclaimer : jobvows.com will never ask money or we will never call you regarding jobs & visa and we are not recruiters, instead we just sharing available jobs to help others. We are not involving any stages of recruitment directly or indirectly. So we request job seekers, Please do thorough research before applying/attending to any job interview through our website. Read More…