Al-Futtaim Group Careers and Jobs Recruitment 2024: Al–Futtaim Group is a major multinational private company established in Dubai, United Arab Emirates. Founded in 1930, AL- Futtaim Company LLC expanded their business by combining commercial and industrial services. Global presence of AL-Futtaim Group is vast in more than 20 nations extending the corporate profile across South and South-East Asia, Africa and Middle East. Regional presence of AL- Futtaim Company extends across Egypt, Lebanon, Bahrain, Kuwait, Oman, Qatar and Saudi Arabia.
Careers in Al Futtaim Group 2024
AL Futtaim Group Business Empire includes automotive aftersales, distributors, logistics, manufacturing, rental and leasing. The Financial services of AL – Futtaim Company are Banking, Finance, Insurance and Investment. Al-Futtaim Real Estate portfolio consist of Property Management, Malls and Lifestyle and Education. Retail business has electronics, fashion, food and beverage, toys, multi-brand retailers. Health services of Al- Futtaim Company provides clinical and Pharmacy supplies. Famous and celebrated brands from across the world have found success and reputation through the mutual trust and cooperation with the company.
| | |
| --- | --- |
| Company Name | Al-Futtaim Group |
| Job Location | UAE, Qatar, Saudi, Kuwait & More… |
| Qualification | High School / Diploma / Degree |
| Experience | Mandatory |
| Salary | Not Specified |
| Nationality | Any |
Al-Futtaim Group Careers & Jobs in UAE, Saudi & Qatar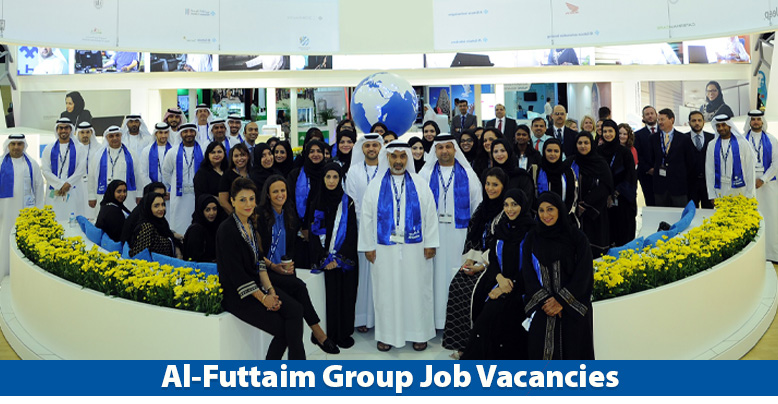 How to Apply Jobs at Al-Futtaim Groups?
Al Futtaim Group Careers require an effective workforce. Applications from diverse qualified candidates are welcome. Please click on the link below to register and upload your CV and mandatory details.
Updated Job Vacancies in Al-Futtaim Group Dubai, Abu Dhabi, Qatar, Saudi Arabia 2024
| | | |
| --- | --- | --- |
| Positions | Location | Action |
| Cashier | Retail | IKEA DFC | Dubai | Apply Now |
| Finance Manager | Dubai | Apply Now |
| Pricing Executive I Logistics | Dubai | Apply Now |
| UX/UI Designer | Retail | Digital | UAE | Dubai | Apply Now |
| National_Sales Assistant | Retail | Dubai | Apply Now |
| HR Analyst – Contact Center | Group HR | Dubai | Apply Now |
| Senior Manager Talent Management | Dubai | Apply Now |
| Emarati National_Visual Merchandiser | Dubai | Apply Now |
| Project Manager (12-month contract) | Dubai | Apply Now |
| HSE Manager I Al Futtaim Real Estate | Dubai | Apply Now |
| Senior Facilities Manager – Soft Services | Dubai | Apply Now |
| Job Opportunities for Logistics, Freight | Dubai | Apply Now |
| National_HR Analyst – Contact Center | Dubai | Apply Now |
| HR Business Partner | Real Estate | Dubai | Apply Now |
| Sales Executive – Preowned | | Dubai | Apply Now |
| Sales Executive – Preowned | Dubai | Apply Now |
| Toyota Technicians | Dubai | Apply Now |
| Technician | Dubai | Apply Now |
| Sales Executive – Preowned | Dubai | Apply Now |
| New Business Models & Growth Manager | Dubai | Apply Now |
| Finance Analyst – FX Management | Dubai | Apply Now |
| Brand Manager | Retail | Sandro & Maje | Dubai | Apply Now |
| Senior Financial Controller – FP&A | Dubai | Apply Now |
| Senior Accountant – R2R | Dubai | Apply Now |
| Collections Executive – B2B | Abu Dhabi | Apply Now |
| Sales Executive – Preowned | Abu Dhabi | Apply Now |
| Sales Executive | Al Futtaim Automotive | Abu Dhabi | Apply Now |
| Aftermarket Sales Engineer | FAMCO | Abu Dhabi | Apply Now |
| Kaizen Promoter | Toyota Al Ain | Abu Dhabi | Apply Now |
| Service Advisor | Toyota Abu Dhabi | Abu Dhabi | Apply Now |
| Assistant Store Manager | Retail | Doha, QA | Apply Now |
| Visual Merchandiser | Retail | Doha, QA | Apply Now |
| AC Technician | Real Estate | Doha, QA | Apply Now |
| Assistant Finance Manager | Real Estate | Doha, QA | Apply Now |
| Junior Café Assistant | Retail | | Doha, QA | Apply Now |
| Store Manager | Retail | Doha, QA | Apply Now |
| Credit Analyst / Financial Analyst | Doha, QA | Apply Now |
| Shopkeeper | Retail | IKEA Qatar | Doha, QA | Apply Now |
| Jr. Sales Assistant | Retail | Doha, QA | Apply Now |
| Visual Merchandiser Assistant | Doha, QA | Apply Now |
| Graphic Design Group Leader | Doha, QA | Apply Now |
| Senior Operations Manager | Doha, QA | Apply Now |
| Project Installation Engineer Air Conditioning | Doha, QA | Apply Now |
| Service Advisor | Honda | Domasco | Doha, QA | Apply Now |
| Sales Executive New Cars | Honda | Doha, QA | Apply Now |
| Claims Executive | Domasco | Doha, QA | Apply Now |
| Sales Executive-ICT Services | SA | Apply Now |
| BIM Manager | Al Futtaim Engineering | SA | Apply Now |
| Sales Account Manager Elevators/ AFET | SA | Apply Now |
| Technical coordinator | Al Futtaim Engineering | SA | Apply Now |
| IoT Technician | Al Futtaim Technologies | SA | Apply Now |
| Maintenance Coordinator I Real Estate | SA | Apply Now |
| Technician | FAMCO | Riyadh | Apply Now |
| National_Government Services Manager | Jeddah | Apply Now |
| Sales Consultant | FAMCO – KSA | Riyadh | Apply Now |
| Financial Controller | FAMCO | Jeddah | Apply Now |
| Sales Assistant | Retail | Toys R Us Kuwait | KW | Apply Now |
You may also like to apply,
Disclaimer : jobvows.com will never ask money or we will never call you regarding jobs & visa and we are not recruiters, instead we just sharing available jobs to help others. We are not involving any stages of recruitment directly or indirectly. So we request job seekers, Please do thorough research before applying/attending to any job interview through our website. Read More…