RAK Airport Jobs and Careers 2022: RAK International Airport Inaugurated in 1976 by His Highness Sheikh Saqr bin Mohammed AI Qasimi,the late Ruler of Ras Al Khaimah, the Ras Al Khaimah (RAK) International Airport is celebrating thirty five years of its existence. Over the years the airport has been running secure, safe and efficient operations, and it has registered steady growth in passengers, cargo and aircraft movements. The Emirate of RAK, under the vision and guidance of His Highness Sheikh Saud bin Saqr Al Qasimi, Ruler of Ras Al Khaimah and Member of the Supreme Council, continues to see strong growth in both commercial and tourism sectors. RAK Airport is experiencing increased activity in line with this growth.
Rak International Airport Careers
| | |
| --- | --- |
| Company / Organization | RAK International Airport |
| Job Location | UAE |
| Experience | Mandatory |
| Qualification | Graduate / Postgraduate in Civil Engineering |
| Salary | Not Specified |
| Nationality | Any |
Ras Al Khaimah Airport (Aviation Industry)
Aviation is one of the booming industries connecting continents, people, culture and business all over the globe. The sector continues to expand and grow faster than any other industry in the world. Every year billions of passengers, million tonnes of cargo and trillion in revenues are administered responsibly by this Industry.
Air transport supports Tourism, Trade, and E-Commerce to grow further and establish ventures thereby making a positive impact on the global economy. In terms of the delivery speed of goods and services, Air Transport has been more reliable and effective. A good example would be the delivery of time-sensitive goods transported via air for urgent service or delivery.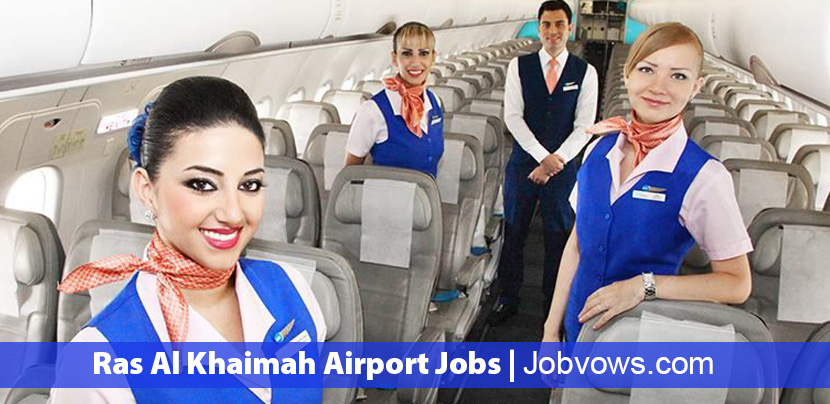 RAK International Airport Jobs: Procedure to Apply
Click on the View button below to know more about the jobs and send your documents in mentioned mail id in below.
Once the process of Job Application is complete, candidates will receive a notification email of the same (only shortlisted candidates will notify trough mail)
Updated RAK Airport Job Vacancy for 2022
Position: GSE Mechanic
Responsibilities and Duties:
Reports to GSE supervisor.
Carries out scheduled maintenance or servicing of aircraft ground support equipment, light and heavy duty vehicles,
Ensures highest standard of services while maintaining ground equipments.
Tests equipment and vehicles after servicing engine, gearbox, steering, brakes mid instrument operation
Does the final inspection /quality inspection on all the major repairs done in the workshop before release.
Receives job for unscheduled maintenance or repair work, diagnoses faults related to the equipment or the vehicle.
Includes disassembling engines, removing components, repairing, overhauling minor and major assemblies in the
workshop.
Simulates on-site fault diagnosis and repairs malfunctioning of equipment and vehicles.
Maintains safekeeping of tool kit allocated to him and obtains replacement for worn out or damaged tools.
Ensures that outstanding works are completed when out going from shift. Remains for any emergency calls that may
take place due to any equipment failure during operation.
Diagnoses, troubleshoots and repairs malfunctions on all motorized and non-motorized GSE equipments and as
instructed by GSE In-charge in accordance with shop and service manuals and established procedures
Carry out road tests vehicles and operate equipments.
Co-operate and co-ordinate with other mechanics in repairing of vehicles and equipment as required. Maintains daily
work record of completed works, materials used and time spent. Logs relevant entries to Register.
Complies with the standard for housekeeping, personal safety and appearance.
Performs related work as required and instructed by supervisor.
Regular contact with other user departments to service and repair vehicles and equipments.
Maintains good standard of health and safety.
Update log appropriately as instructed. Follow instructions of material withdrawal as instructed by stores.
Responsible to comply with the applicable laws, regulations and procedures of airport and customers.
Responsible for exercising due diligence towards Health & Safety of self & others in the organization as well as
environmental protection issues.
Responsible for Safety & Quality of the function
Responsible for reporting to his superiors' occurrences, events, violations and acts that may affect safety, security
Position: Chief Fire Officer
The day to day running of the fire station and staff required to ensure that the published level of fire protection is
maintained.
Saving and preserving lives at incidents / accidents.
Extinguishing / controlling fires at aircraft incidents.
Maintaining operational readiness of resources.
Site and positioning of the Fire Service Vehicles at an incident site.
Contain and control spillage of hazardous materials.
Recognize airside hazards and minimize risks.
Occurrence reporting.
Delivering training and ensuring that staff training is maintained, current and compliant with GCAA regulations.
Deliver fire safety awareness training to airport staff.
Deliver terminal evacuation briefings to airport staff.
Directly responsible for the development and upkeep of fire service standard operating procedures in line with regulatory
compliance and the company's SMS requirements.
Oversee risk analysis and scenario testing exercises to identify potential risks/ hazards that can be addressed through the
crisis management plan.
Work with unit heads to ensure staff have in depth training and frequent drills/ live exercises to remain up to date with
emergency response plans.
Mobilise, deploy and lead the airport emergency teams in case of emergencies ensuring local and federal aid resources are
engaged where required to handle large scale emergencies.
Oversee the preparation of all incidents reports for management review and information.
Maintaining terminal and client fire extinguishers requirements.
Responsible for effective succession planning of the team.
Position: Paramedic
Reports to SAFO.
Responding to emergency calls
Provide emergency medical assistance, such as CPR or dressing wounds/injuries
Quickly and efficiently assess a patient's condition and determine the best course of treatment
Monitoring and administering medication, pain relief and intravenous infusions
Using specialist equipment including ventilators and defibrillators
Transport patients safely in an ambulance
Provide first aid or life support to patients who are sick or injured
Transfer patients to the emergency area of the hospital or other healthcare facility
Report what they saw and did to doctors, nurses or other healthcare staff
Document what kind of medical treatment was given to the patient from the moment of arriving at the scene to
transferring the patient to the healthcare facility and provide hospital staff with patient information including
condition and treatment
Replace, clean, and buy inventory of supplies and equipment
Monthly check of First Aid Boxes and replenish the medicines as per the requirement
Support the medical team in Triage area in the event of Aircraft emergencies
Position: Electronics/CNS Technician
Perform maintenance of all electronics systems and equipment in coordination with CNS engineer.
Assist the day engineers in establishing daily/weekly/monthly routine maintenance schedules etc. in accordance
with Ras Al Khaimah International Airport's engineering and manufacturers advised procedures.
Ensure prompt repair of electronic systems and equipment during the shift.
Monitor and react to the complaints/issues from ATS and from other departments to rectify
defects. To inform the day CNS engineer of major complaints or failures about the equipment.
Follow up and repair outstanding faults and perform non-scheduled tasks and preventive maintenance of
electrical and electronic systems and equipment as directed by CNS engineer or CNS Manager.
Log all faults reported by ATS or other departments into Job Card
System Update job card system after rectification of the faults
Responsible for issuing CNS ROSI List.
Always keep the engineering logbook updated.
Mention all the night activities in the logbook for the day engineers to check and action on any activities as and
when required.
To follow all the standing instructions and operating instructions of the department.
Position: Rescue & Fire Fighting Services (RFFS) Trainer
Reports to SAFO and assist in the development of department goals and objectives with SAFO, as a member of the
command staff.
Develop training course objective, course outlines, tests, lesson plans, Training programme, Trainers guide,
Learners plan, Assessment plan, Risk Assessment to ensure that all firefighter trainings are up-to-date and meets
the standard of practice for Fire service standards as per GCAA Structured Learning Programme (SLP)
Implement training programs as developed.
Supervise and evaluate adjunct training instructors ensuring uniform training standards are maintained and training
objectives are met.
Oversee probationary employee orientation and training program; carries out probationary employee skill
development assessment and recommends additional training or progression to next assignment as per the SLP.
Responsible for coordination of annual department training needs assessment and for the processing of all training
requests in coordination with the Human Resources Department.
Act as fire ground safety officer at emergency scenes in accordance with incident command function.
On scene, observe and evaluate all safety procedures ensuring that department standards are followed.
Advise Incident Commander of any unsafe scene conditions or incidents.
Assist with the recruitment process.
Perform duties within schedule established by Chief.
Performs other duties as required.
JOB RELATED COMPETENCIES & SPECIFICATIONS SECTION
Knowledge, Skills and Competencies:
Knowledge of fire department operations.
Valid driver's license required.
Successful completion of command-and-control program preferred.
Knowledge of and adherence to GCAA regulation, policies and requirements required.
Knowledge of firefighting tactics, strategies and principles required.
Ability to obtain and maintain knowledge of all current risk reduction practices and programs.
Ability to instruct, train all RFFS crews on their fields.
Educational Profile and Experience:
Associate Degree in Fire Science and ten (10) years of firefighting experience out of which five years as RFFS
trainer required. Bachelor's degree is preferred.
ICAO/NFPA Instructor I and Safety Officer Certification required.
Position: RFFS Sub Officer
Reports to Station officer /SAFO.
Day to day operational requirements of his watch during his tour of duty.
Responsible for maintaining shift discipline as laid down by SAFO.
supervising and carrying out practical and theoretical training as per the training programme
Making sure all fire appliances are serviceable and defects reported to the MTS carrying out periodic inspection of
all fire service equipment and details recorded.
Organize the Hot Fire & Tactical Exercises.
The Sub officer shall be responsible for the overall administration and conducting of the department's training.
Development of the training schedule.
Develop training plans and activities that are current and consistent with international standard.
Identify deficiencies and provide recommendations to Chief Fire Officer/SAFO.
Maintain training record up to date after each training.
If appropriate Officer in Charge should book in attendance at the scene by R/T in the event of an Aircraft Accident.
Check that appliances and crews in attendance are deployed in the optimum positions and are effectively getting to
work.
Consider the need to remove evacuating passengers from the immediate vicinity of the incident
Consider the need for crew to make an immediate entry into the aircraft.
Consider the need for crews to wear Breathing Apparatus.
Check that all available exits are in use and where appropriate chutes deployed. Where chutes have failed and
where they are not provided, i.e., main planes, consideration must be given to positioning ladders to assist survivors
leaving the aircraft.
Consider the need and location of additional water supplies.
The priority is to SAVE LIFE. A check must be made as soon as possible to ensure that all passengers and crew
have safely left the aircraft.
To manage & responsible the rescue and firefighting department and its missions in case of disasters at the airport
until the arrival of CFO/SAFO
Assessing situations quickly and deciding on the best course of action and directing the crew.
Writing full incident reports.
Dealing with unforeseen circumstances as they arise, thinking and responding quickly
Position: Training Officer
Develop training course objective, course outlines, lesson plans, evaluation plans, training programme, trainers
guide, learners plan, assessment plan and risk assessment to ensure that all training is up-to-date and meets the
standard of practice as per the applicable regulatory authorities.
Responsible for planning the Annual training calendar. Liaising with department heads for effective implementation.
Liaising with existing staff to clarify job descriptions and related expectations.
Drafting instructional manuals, coordinate with HOD's for drafting training-related materials, and other relevant
documentation.
Administering regular, detailed needs assessments to identify skills deficits within the organization.
Liaising with HOD and HR in setting the required training for new joiners and ensuring that the training is delivered
timely and as required.
Addressing skills deficits through tailored in-house training programme.
Coordinating external training as the need arises.
Carry out periodic inspections/observations of employees' on-the-job performance and bring any concerns or deviations
to the standard operating procedures to the respective department head.
Provide guidance and advice to employees with the explicit aim of improving their orientation and training.
Adheres to strict confidentiality as applicable in accordance with the HR policy. Develops and manages training
objectives and initiatives.
Develops and implements training programs.
Performs skill gap analysis for employees.
Scheduling of training to minimise the operational and budgetary impact
Responsible for coordination of annual department training needs assessment and for the processing of all training
requests.
Performs other duties as required.
JOB RELATED COMPETENCIES & SPECIFICATIONS SECTION
Knowledge, Skills and Competencies:
Train the Trainer certification
Qualification in Instruction and/or learning design is advantageous.
Good computer skills; proficient in using Microsoft Office packages specifically MS Word, MS PowerPoint, MS
Excel and MS Visio
Advanced knowledge of principles and methods for curriculum and training design, teaching and instruction for
individuals and groups, and the measurement of training effects.
FRM/RAK AIRPORT/ANN-03 EFFECTIVE DATE: 01/07/14 Rev:00
Demonstrable experience as a training officer.
Proven track record of boosting company growth through training.
Knowledge of all relevant performance tracking software and indices.
Excellent verbal and written communication.
Ability to diagnose training needs and provide the appropriate training methods and programs
Strong desktop and in-person research, presentation, and reporting skills.
Good interpersonal and supervisory skills with an ability to lead, coach, and manage others.
Experience in the aviation industry is an advantage.
Energetic, determined, and highly capable disposition.
Educational Profile and Experience:
Bachelor's Degree in Human Resources, Psychology, Industrial/Behavioural Science or related qualification.
Minimum 3 years' experience in a learning and development environment Work experience in aviation as well as
exposure to GCAA regulations would be advantageous Prior experience of implementing the learning and
development cycle. Good understanding and experience with lean methodology as well as the use of various
quality-improvement tools such as value stream mapping, process analysis, workflow documentation, data
gathering and statistical analysis.
Physical Demands:
Must be physically fit
How to Apply?
For Apply the above jobs, send your updated resume along with all documents with mention position in subject line to "

[email protected]

"
You may also like to apply,
Disclaimer : jobvows.com will never ask money or we will never call you regarding jobs & visa and we are not recruiters, instead we just sharing available jobs to help others. We are not involving any stages of recruitment directly or indirectly. So we request job seekers, Please do thorough research before applying/attending to any job interview through our website. Read More…