RAK Airport Jobs and Careers 2024 RAK International Airport Inaugurated in 1976 by His Highness Sheikh Saqr bin Mohammed AI Qasimi,the late Ruler of Ras Al Khaimah, the Ras Al Khaimah (RAK) International Airport is celebrating thirty five years of its existence. Over the years the airport has been running secure, safe and efficient operations, and it has registered steady growth in passengers, cargo and aircraft movements. The Emirate of RAK, under the vision and guidance of His Highness Sheikh Saud bin Saqr Al Qasimi, Ruler of Ras Al Khaimah and Member of the Supreme Council, continues to see strong growth in both commercial and tourism sectors. RAK Airport is experiencing increased activity in line with this growth.
Rak International Airport Careers
| | |
| --- | --- |
| Company / Organization | RAK International Airport |
| Job Location | UAE |
| Experience | Mandatory |
| Qualification | Graduate / Postgraduate in Civil Engineering |
| Salary | Not Specified |
| Nationality | Any |
Ras Al Khaimah Airport (Aviation Industry)
Aviation is one of the booming industries connecting continents, people, culture and business all over the globe. The sector continues to expand and grow faster than any other industry in the world. Every year billions of passengers, million tonnes of cargo and trillion in revenues are administered responsibly by this Industry.
Air transport supports Tourism, Trade, and E-Commerce to grow further and establish ventures thereby making a positive impact on the global economy. In terms of the delivery speed of goods and services, Air Transport has been more reliable and effective. A good example would be the delivery of time-sensitive goods transported via air for urgent service or delivery.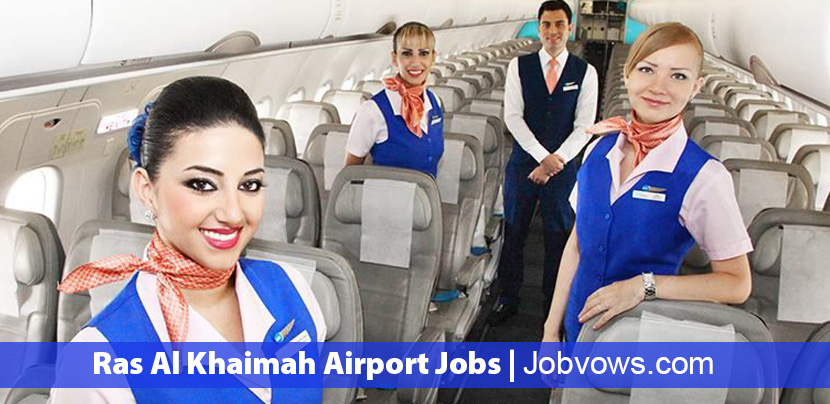 RAK International Airport Jobs: Procedure to Apply
Click on the View button below to know more about the jobs and send your documents in mentioned mail id in below.
Once the process of Job Application is complete, candidates will receive a notification email of the same (only shortlisted candidates will notify trough mail)
Updated RAK Airport Job Vacancy for 2024
Position: Internship Programs
Internship Program at RAK International Airport
At Ras Al Khaimah International Airport we are committed to educating and nurturing the new working
generation. Our internship programme aims to give Emirati students and graduates the best learning experience
as they expand their knowledge in a working environment. Internships can play a crucial role in graduate
student professional development. They provide valuable experience for graduate students and can be beneficial
in multiple ways. An internship offers an opportunity to gain relevant experience, and to get a realistic
perspective on what it is like to work within a given field.
Our internship programme is open to UAE citizens. We encourage them to apply to the below:
Student Internship program
Student's internships are a three to six months training term for gaining basic knowledge and
experience in the subjects of their education. The internship can be a part of a university requirement
for completion of graduation.
Conditions for applying Student Internship :
Request letter from the University.
Must be enrolled in a college/ University program.
Applicants should have a minimum Grand Point Average (GPA) of 3.00 GPA from an accredited
higher education institute in the UAE. They must be able to commit to the full internship period.

Graduate Internship program

Graduate internship programs can range from six months to one year duration, full time, unpaid/paid on the
job training programs to gain comprehensive exposure to airport and aviation industry. We are looking for
graduates to join us in various departments such as IT, Procurement, Finance, HR, Electronics, Projects and
Engineering, Electromechanical, Commercial, Ground Handling, Operations, Safety, Security, Quality &
Cargo. The aim of the initiative is to groom trainees by providing on the job training to gain practical skills
they require for future careers.
The eligibility criteria for this programme is as below :
Age group between 18-30
Certificate, Diploma or Degree holder from an accredited university/college.
Fluency in verbal and written English
Who are willing to learn and who can adapt to new working situations.

Performance Evaluation

The Intern's performance is monitored throughout the internship programs by the section managers through
written reports and presentation, ability to perform as and individual and a team member. At the completion of
the internship period, the Intern will be evaluated by the section managers/supervisors and HR. Interns with
high competence and outstanding performance will be considered for placement opportunities with RAK
Airport.
How to Apply?
For Apply the above job, send your updated resume along with all documents with mention position in subject line to "

[email protected]

"
You may also like to apply,
Disclaimer : jobvows.com will never ask money or we will never call you regarding jobs & visa and we are not recruiters, instead we just sharing available jobs to help others. We are not involving any stages of recruitment directly or indirectly. So we request job seekers, Please do thorough research before applying/attending to any job interview through our website. Read More…