Full Time
3500 AED / Month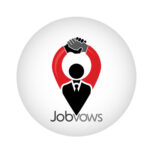 Hiring for School Canteen Staff
Job Description:
Job Location: Dubai
Salary: AED 3000-3500
Experience: 1 – 2 Years
Job Type: Full Time
Gender: Any
Qualifications for School Canteen Staff:
High school diploma or equivalent.
Previous experience in food service or a cafeteria setting.
Basic food safety and hygiene knowledge.
Good communication and teamwork skills.
Ability to work in a fast-paced environment.
Customer service-oriented with a friendly demeanor.
Knowledge of cash handling and basic math.
Ability to follow food preparation and serving guidelines.
Physical fitness for standing and moving in the kitchen.
Key Responsibilities of School Canteen Staff:
Assist in food preparation and cooking.
Serve meals to students and staff.
Handle cash transactions and provide change.
Maintain cleanliness in the canteen area.
Follow food safety and hygiene protocols.
Monitor and replenish food and beverage items.
Handle customer inquiries and requests.
Assist in the cleaning and maintenance of kitchen equipment.
Collaborate with other canteen staff for efficient operations.