Galfar Engineering & Contracting Jobs 2020: One of the largest companies in the Sultanate of Oman that deals with engineering, construction and contracting is the Galfar Engineering and Contracting SAOG. The company was established in 1972 in Oman and over the years Galfar Engineering and SAOG has become the biggest construction companies in the Middle East with a turnover of 1 billion dollars. Known as the "Preferred Partner in Development " in Oman, Galfar Engineering owns a fleet of 7000 equipments with a manpower of 23,000 employees which makes Galfar as the largest private employer of Omani Nationals in the private sector. International operations of Galfare is present in Libya, Kuwait, Qatar, Abu Dhabi and India.
Galfar Engineering expertise includes Oil and Gas, EPC, Civil and Utilities, Bridges and Roads business units, construction using modern technological methods. Galfar Engineering has been praised for its contribution for the development of Omanization programme.
Galfar Engineering & Contracting SAOG Careers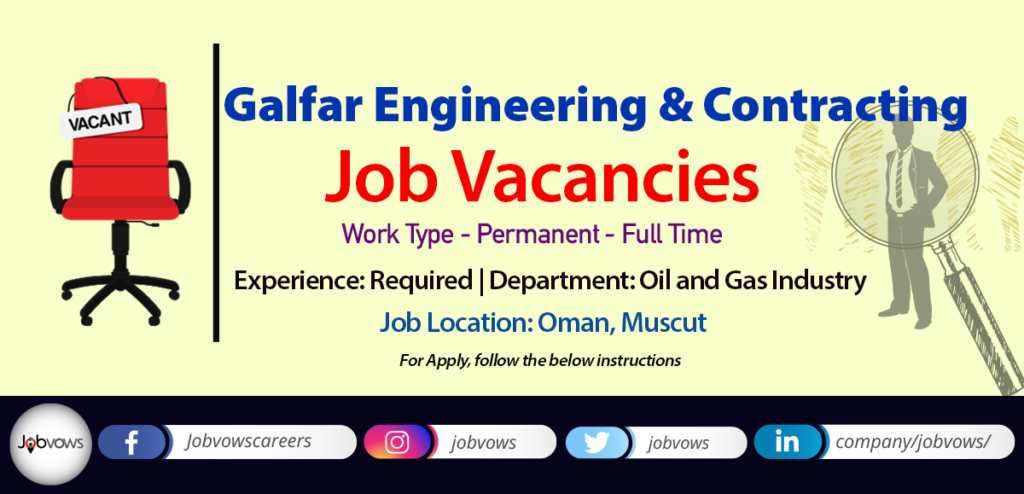 Galfar Engineering & Contracting company is currently hiring HND or Diploma in Engineering holders for full time basis office or outside related project jobs. Interested and qualified job seekers can apply in online.
Galfar Engineering & Contracting Jobs: How To Apply?
Candidates can only apply through online mode
Candidates must have a valid email ID to receive their job notifications
It is mandatory that the candidates must upload their updated resume online Certain departmental positions require cover letter along with the resume
Click on the "View & Apply" button below. The website will guide the candidate to fill up the necessary professional and personal details
Once the process of Job Application is complete, candidates will receive a notification email of the same.