Covid-19: The world is going through a fear and confusion of diseases, infections and increasing death rates. It is none other than the outbreak of the deadly Corona virus or also known as COVID -19. People, places and services have all been affected. At present people are instructed strictly to remain in their homes and not to go out for unnecessary purposes. Entire public has been banned from attending personal and professional routine and social activities.
Governments have deployed special armed forces and military units 24/7 to safeguard and monitor any unusual public movements or activities. This is to avoid any further spread of Corona virus or COVID -19 among the people.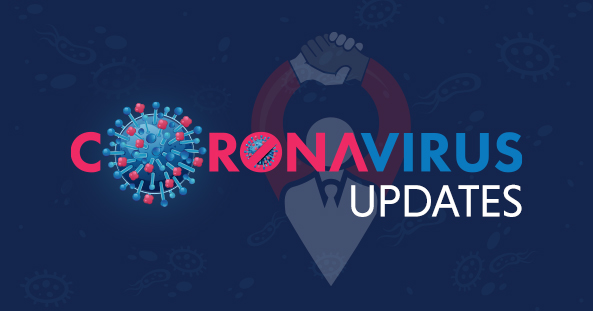 Virus COVID-19 Outbreak From Wuhan, China
On 31st of December 2019, the office of World Health Organization in China reported the detection an unknown virus in Wuhan area. Many officers, delegates, health experts worked day and night studying the virus detection reports. On 30th January 2020, the corona virus became an outbreak. Upon analyzing the critical corona virus situation, World Health Organisation declares public health emergency internationally.
In order to help states with weaker health systems and to initiate strategic and response plan, international community's contributed around 675 million dollars. On 11th of February 2020, WHO named the new corona virus as COVID -19 and alerted the nations of its symptoms and challenges.
COVID -19 Global Cases
The deadly virus continues to infect people and claiming lives around the world. Mostly people under the age group of 60 are affected with COVID 19 virus. Following are the COVID – 19 cases in the world,
Covid-19 Worldwide
The above mentioned data keeps changing rapidly on real time and does not represent an accurate sum of information. Similarly, confirmed cases include people under medical observation for corona virus and who tested positive of COVID -19. The data is various for several countries.
Following are the countries that are severely affected with COVID -19 virus outbreak and quarantine situations,
COVID-19 INDIA STATE WISE REPORT
State/District wise details of Positive cases of Covid-19. State. No of District. Affected. District. No of. Positive cases.
Click Here for India Covid-19 Daily Report
COVID-19 GCC REPORT
COVID – 19 Solution Challenge
The vaccine for corona virus or COVID -19 has not been discovered yet. Researches and Developments are undergoing in to discover a possible strong vaccine against the corona virus. The virus spreads through contact with a COVID 19 infected person or objects and surfaces that has virus on it. Corona virus can also spread by a touch on eyes, nose and ears. Common symptoms of corona virus are fever, cough and difficulty in breathing.
India is the first country in the world to bring out optimal solutions to fight against the spread of Corona virus and reduce the infection rate. People around the world have begun to follow these remedies strictly as a daily health safety routine. Here are those solutions that can keep you safe from harm,
Wash your hands for about 60 seconds using soap and water or using a sanitizer (alcohol based liquid solution)
While coughing or sneezing, cover your nose and mouth with a disposable tissue or flex your elbow (right or left) to cover your face
Do not touch your eyes, nose, mouth and ear with unclean hands. Always ensure to clean your hands
Keep socially distant (social distancing) from people. It is advised to maintain a standard 3 feet or 1metre of distance between people in public places in case of emergency situations. Always wear a N95 mask before going out to the public.
In case if you feel unwell, make sure to consult in a hospital rather than going under self-isolation. This saves the risk of infection and affecting others.
The World Health Organisation is working 24/7 to monitor the safety and easy movement of important health products and medicines to save the lives of people. At the beginning of the outbreak of COVID-19 virus, World Health Organization shipped 24,000 face shields, 15,000 goggles, 873,000 globes, 54,000 N95 masks and 800,000 surgical masks to 75 nations.
Medical professionals have been authorised to work day and night in hospitals to treat infected and possible cases of COVID -19. The main remedy to this outbreak is by staying at home and following clean habits.
We are in this together. Let's join hands and Pray for good health and safety of the world.
Stay Home…Stay Safe….✌️